5 Tips for Improving Your Interview Skills
Use these five tips to help you improve your interview skills and walk confidently into your next interview.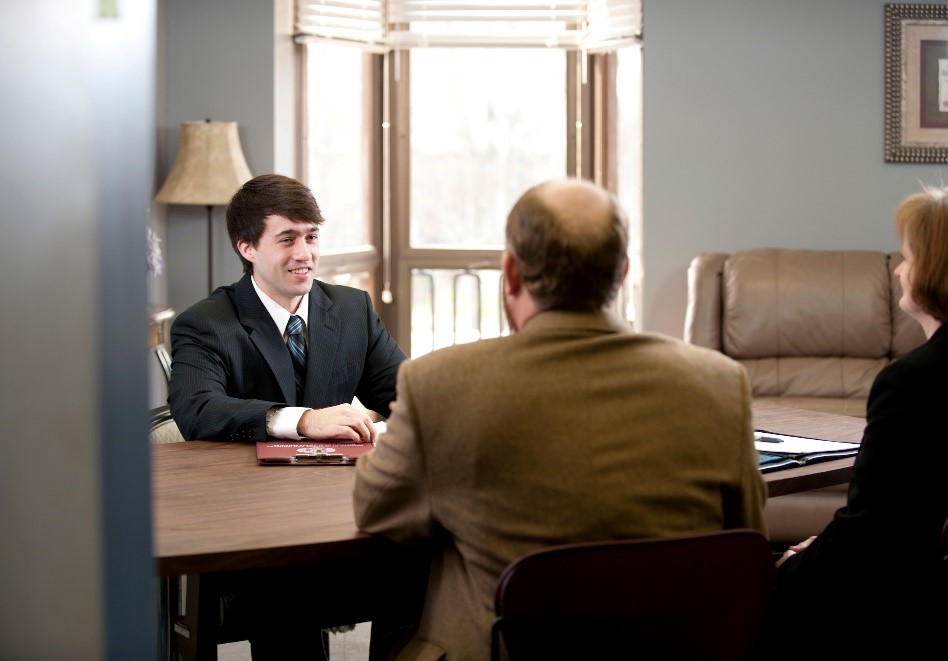 ---
Interviews can be stressful, but with some work, you can polish your skills and walk confidently into your next interview. Whether you are interviewing for a graduate school degree program or a job, MSU Online has five tips to help you prepare for the big day.
Do your research
One essential step in preparing for an interview is to research in advance. You are likely to feel prepared and comfortable after researching the organization and the person or people who will be conducting the interview. Doing research in advance will help guide your responses, increase your confidence, and impress your interviewers.
Start by checking out the "About page" on the organization's website, searching for up-to-date news articles, or find the interviewers on LinkedIn. You can then incorporate your findings into your responses and use them to help think of questions you may want to ask in the interview.
Practice makes perfect
Another crucial part of preparing for an interview is to practice, practice, practice! Practicing your interview skills will make a tremendous difference in your presentation during the actual interview process.

Start by writing down some potential questions you think the interviewers may ask. There are several lists of frequent questions online, like this one for graduate school interviews. Then, consider what your responses to those questions might be. Most importantly, practice your answers out loud, in front of a mirror or with another person. You can even try recording yourself, then listening to identify any parts you may want to change. The more you practice, the more prepared you will feel heading into the interview.

Don't memorize
While it is very important to practice your responses to an array of questions, you shouldn't try to memorize your answers word-for word. An answer that is too forced can sound robotic rather than natural. You run the risk of becoming flustered or stuck if you blunder a prepared speech.
Instead of memorizing your responses, practice them to the point that you feel comfortable talking both easily and naturally, since this will help you to present your best self.
Choose the right outfit
What you wear to an interview affects not only how you present yourself, but also your comfort level. Make sure that your outfit presents you in a respectful, professional manner, while fitting appropriately. Also, be sure to wear clothing that you feel comfortable and confident in, not an outfit that will cause you to constantly adjust it. If your outfit falls within professional guidelines, you can even wear something that shows a bit of your unique flare and personality
Be confident
Remember that the organization has invited you for an interview because they have already discovered your unique potential. So be confident in your personality, your skills, and your strengths! You clearly have something great to offer, so show them this. Before entering your interview, take a few deep breaths, smile, and walk in with confidence. You've got this!
With these simple tips, you can improve your skills and ace your interview! Looking for more interview help? Check out the Mississippi State Career Center, available to help all MSU students with interview prep and other key workplace skills. You can get access to the Career Center and additional student resources by joining the Bulldog family at Mississippi State Online. Apply today!