5 Tips For Your College Application
Applying to college can be a stressful process. We have gathered some helpful tips to assist you through the process.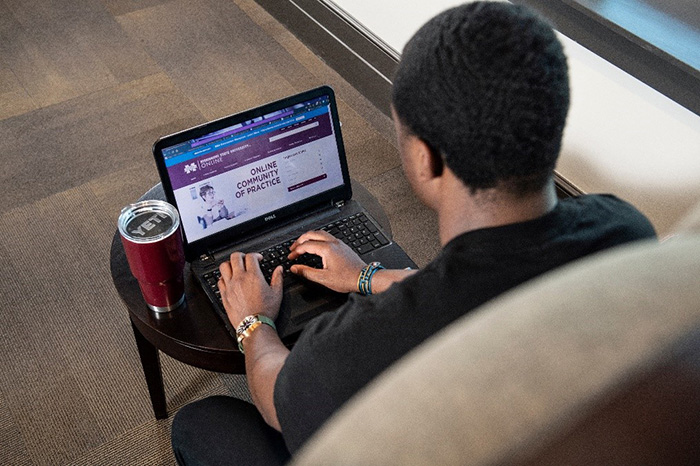 ---
---
Tip 1: Know Your Deadlines
Always try to apply as early as possible to the program. Check out the program deadlines for the department in which you are interested. Write down those deadlines and set a goal to submit your application.
TIP: If you are applying to a graduate program that requires recommendation letters, be sure to give the people writing your letters plenty of time to write and submit the letters. It is best practice to ask someone if you may list them as a reference.
Check out our academic programs and find more information about the deadlines your program might have.
Tip 2: Use an Email Address You Check Often
After you submit your application, you will get emails that contain confirmations, questions about your application, or your application status. The email in which you start your application should be an email you check often to ensure that you do not miss any major updates or information.
TIP: Designate an email address only for valuable information and applications, not promotional materials from companies. Turn on notifications on your smartphone for that email address so you are notified when important messages arrive.
Tip 3: Complete All Steps of the Application
Your application cannot be processed if you do not complete all the necessary steps to submit it properly. You will need to: pay the application fee, submit your official test scores, official transcripts, and other needed information or materials. Read all application directions and double-check that you filled out each section properly. Make sure to fill out every section and that all your information is accurate.
TIP: Find out what your program requires, create a checklist, and gather the information and materials before you start your application to ensure you have everything you need.
Tip 4: Utilize Your Coordinators
Mississippi State University Online has program coordinators associated with each academic program. These coordinators are part of an experienced team committed to ensuring the best educational experience possible for online students. They are here to help you with any questions, concerns, or advice you may need during the application process and beyond.
TIP: Reach out to your coordinator when you need help. You can search for the appropriate coordinator by program.

Tip 5 Request Your Transcripts
When applying to MSU Online, be sure to submit all of your previous college transcripts so your advisor can best advise the next courses to take to complete your degree.
We want you to join the Bulldog Family. We hope that these tips have or will help you prepare your application to MSU Online. Learn more about the programs you can apply for at website to learn more about our degree programs. Are you ready to become a Bulldog? Apply Now!