7 Reasons Why You Should Get Your Master's Degree
Here are seven reasons why a master's degree from Mississippi State Online could be the opportunity of a lifetime.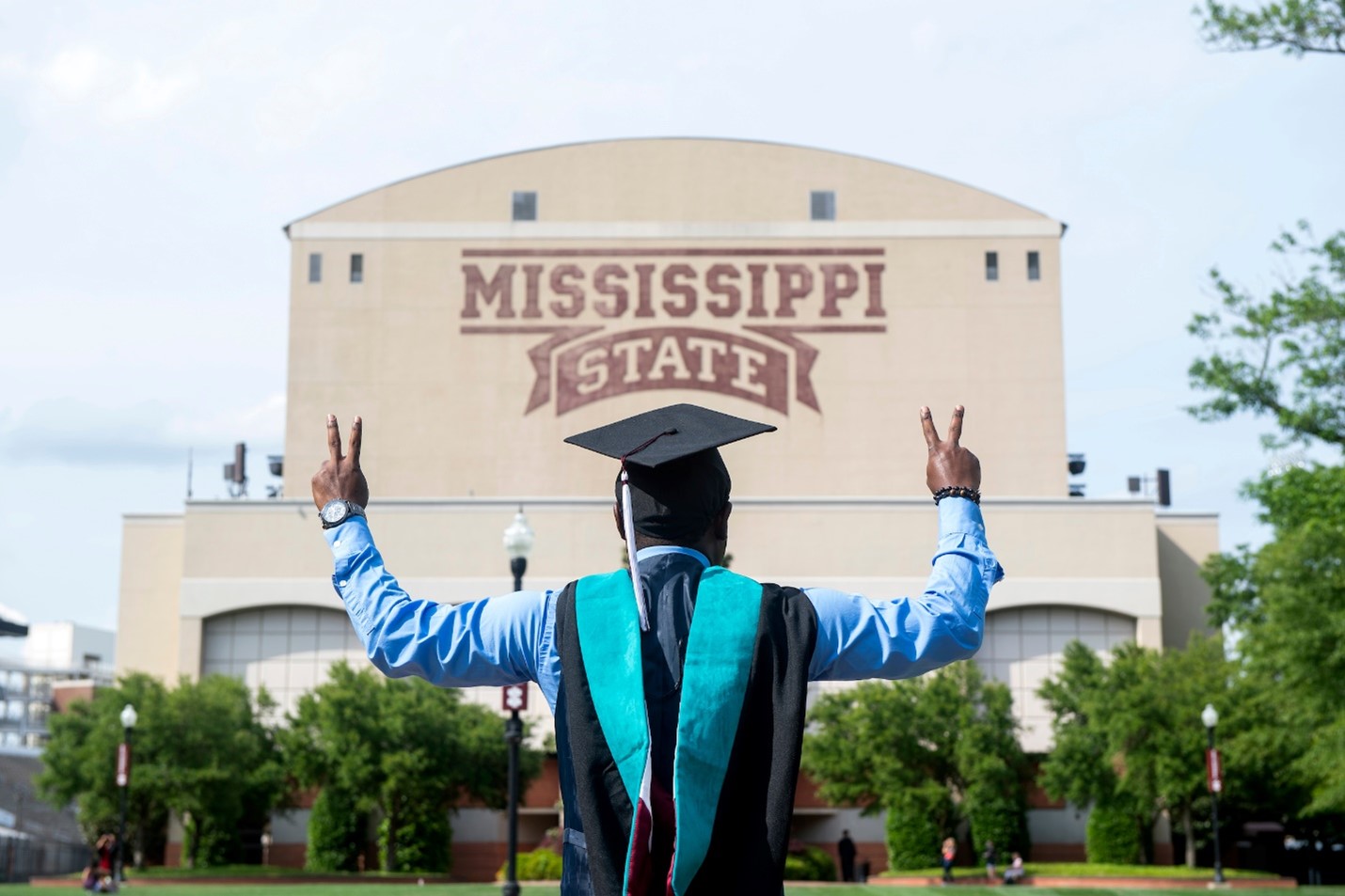 ---
Whether you are a current undergraduate student or a working professional who has been out of school for a few years, a master's degree has a lot to offer your academic and professional portfolio. A master's degree is a graduate degree, often designed to be completed in two years, that you can pursue after you've earned a four-year degree. If you've ever considered earning a master's, here are seven reasons why a master's degree could be the right choice for you.
Pursue your passions

Earning a master's degree allows you to dive deep into an area that interests you. The subject areas studied by a master's student are typically more specific than those of a bachelor's student, which means you get to spend more time learning about what you love

For example, Mississippi State University Online offers 30+ online master's degree programs in diverse areas such as a Master of Arts in Teaching, Master of Professional Accountancy, Master of Science in Geosciences, and Master of Engineering. With such a wide range of subject areas to choose from, you can find a program that matches your interests and passions

Improve your job prospects

Obtaining an advanced degree can be a significant advancement in your career. A master's degree can both increase your annual income and improve your job stability by decreasing your chance of unemployment

According to the U.S. Bureau of Labor Statistics, in 2020, employees with a master's degree earned $1,545 more a week on average compared to only $1,305 for those with an undergraduate degree and $938 for those with an associate degree. Those with a master's degree also faced a significantly lower unemployment rate at only 5.5%, compared to 7.1% for workers with a bachelor's degree and 8.3% of workers with an associate degree. In other words, a master's degree can increase your earnings potential and decrease your risk of unemployment, even during an economic downturn.

Qualify yourself for a career change

Professionals already established in the workforce may discover over time that another field interests them. A master's degree can give you the knowledge, skills, and background to qualify you for a new position. Many master's programs will accept qualified candidates even if their bachelor's degree is not in a related field, so explore your options and discover what new paths a master's degree could help you forge.

Develop key soft skills

Employers highly value soft skills, like communication and teamwork, some even more so than technical skills. The process of earning a master's degree, while challenging, is also an excellent way to develop key soft skills that will help make you successful in your career.

A master's program can sharpen your critical thinking, strengthen your work ethic, develop your leadership skills, improve your time management, increase your resilience, and much more. Not only will the content of your classes teach you valuable information, but the process of earning your degree will develop soft skills that every workplace is looking for.

Gain networking opportunities

Courses for a master's program will give you the chance to work closely with professors who are experts in their fields. Getting to know them, learning from them, and participating in research projects is an excellent opportunity to grow your network

Some universities also offer their students career development and networking opportunities outside of coursework. At MSU Online, our students have access to the MSU Career Center, an office dedicated to helping them land a job after graduation. Resources like these can help you find internship and job opportunities, strengthen your professional network, improve your resume, and better market yourself to future employers.

Improve your writing skills

In addition to developing other soft skills as mentioned, a master's degree is particularly good at improving your written communication. As an online master's student, you will likely write countless papers, email faculty frequently, communicate with your classmates on group projects, and complete other tasks requiring clear, effective communication. You'll emerge from your program with strengthened writing skills into a job market that depends on high-quality written communication.

Stand out from the crowd

A master's degree is far more than just a line on your resume. The process of earning a master's degree is challenging but highly rewarding; completing your degree will demonstrate to future employers that you are competent, dedicated, and hard-working. You will have to overcome hurdles, but along the way, you will grow your confidence and emerge as a better student, a better employee, a better person. Employers will highly value the hard work you've put in, and so will you.
Are you interested in pursuing a master's degree? MSU Online offers fully online master's programs that you can complete from home. Apply today to discover where a master's degree can take you!