7 Tips for Making the Most of Online Classes
Online education offers many opportunities for students who want to earn a reputable degree through flexible means. But how can you benefit the most from everything online classes have to offer? Here are seven tips to help you make the most out of online education.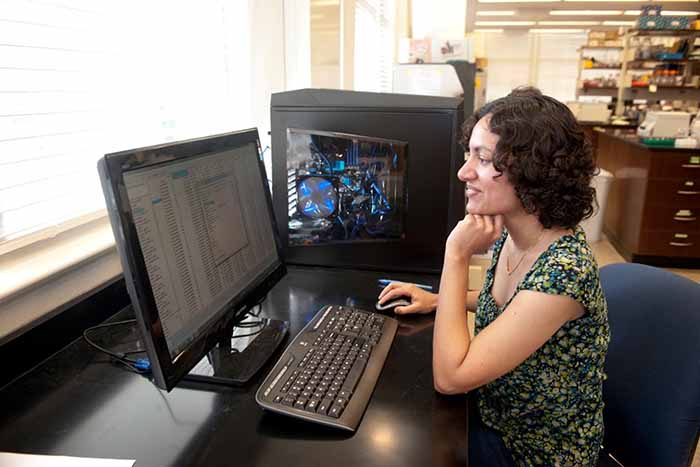 ---
---
Get to know your professors
Your professors are one of the most significant resources online education provides. They are experts in their field with extensive academic and real-world experience. They also want you to succeed, and they're ready to help you! You can get to know your professors by participating in class and attending office hours, and you can utilize them as a resource by always asking for assistance when you need it.
Reach out to your program coordinator
Every student enrolled at Mississippi State Online has a program coordinator to help them navigate online education. They serve as a link between you and your academic program, and they are there to help with any questions or issues you might encounter. To find out who your program coordinator is, find your program on our website. Once you're on your program's page, locate the About Us tab and click Staff; there, you'll find your coordinator's contact information. Reach out to your coordinator whenever you need assistance; they are a fantastic resource!
Familiarize yourself with online tools
As an online student, you will likely use online study tools, a virtual course manager (like Canvas), a student information website (like myState and Banner), and a virtual classroom platform (like Webex). These tools will help you learn, organize your schedule, submit assignments, and communicate with professors and classmates.
Exploring and getting comfortable with online tools can help you get the most benefit from their many uses and features. And don't forget that Mississippi State Online has tech assistance ready to help you with any problems you may encounter!
Use online tutoring services
Student success matters at Mississippi State Online. The Writing Center is available to assist you with any writing project, and booking an online appointment is easy! In addition, some individual classes offer online tutoring services. For more information, contact your program coordinator.
Actively engage in class
The best way to get the most out of time spent in the online classroom is to engage in the material actively. Attending your virtual class in a distraction-free environment, taking notes, asking questions, and participating in discussions are just a few ways to get the most benefit from online courses!
Get to know your classmates
Your fellow online students can become a great resource. Students in the same classes and programs can form study groups, help answer questions, and support each other. Get to know your classmates by attending class, participating in discussions and group projects, and attending virtual or on-campus events. By getting to know your classmates, you can build a fantastic support group for yourself!
Take advantage of the flexibility of online classes
Online classes offer rigorous, high-quality educational opportunities with a generous amount of flexibility, making them ideal for balancing work, family, school, and social commitments all at once. Enjoy the flexibility of online education by working with your adviser to choose classes that suit your schedule, goals, and priorities.
Mississippi State Online has many resources to help you make the most of online classes and reach your goals. Are you ready to start your online journey? Apply today!