8 Reasons Why You Should Earn Your Bachelor's Degree
With the flexibility and affordability of online education, a bachelor's degree is now more attainable than ever. But earning a bachelor's is a significant investment of your time and money, so it's important to consider what the benefits are before committing. Here are eight reasons why you should earn your bachelor's degree.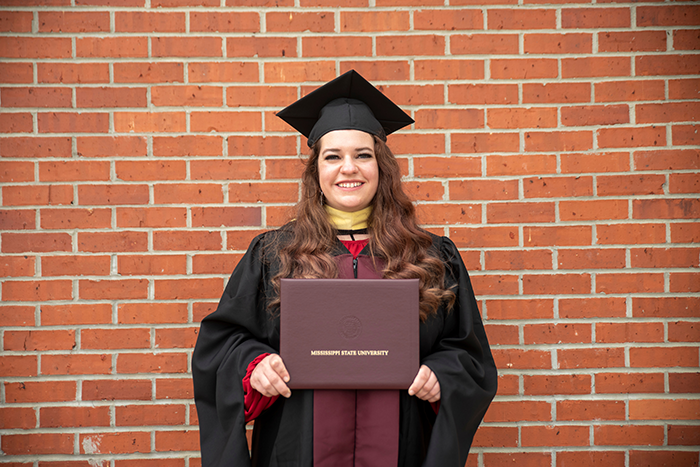 ---
---
Make yourself more competitive in the job market
Employers want to hire knowledgeable and prepared people, and they can trust that those with a bachelor's degree from a reputable university like Mississippi State are exactly that. Whether you obtain a Bachelor of Science, Bachelor of Arts, Bachelor of Business Administration, or a bachelor's in another area of interest, you demonstrate to employers that you are hardworking and capable, which helps you stand out and stay competitive for top jobs on the market.
Gain networking opportunities
Undergraduate classes allow you to meet and connect with professors, other students, university staff, and professionals in your field. Expanding your network in this way can help you learn about potential careers, develop vital professional skills, and gain helpful advice from mentors.
Learn about career options
As an undergraduate student, you will have the opportunity to learn about many different academic areas, professional fields, and career opportunities available to you. From your classes and professors to the Mississippi State Career Center and your classmates, there are lots of ways for you to learn about the many possibilities your future could hold. You may even discover your passion in a field you didn't know existed!
Qualify for higher paying jobs
On average, those with a bachelor's degree earn more annually than those without one. The U.S. Bureau of Labor Statistics reports that the median usual weekly earnings of those with a high school diploma is $781, and those with an associate degree is $938. However, those with a bachelor's degree have median weekly earnings of $1305, which is a significant increase. By investing in your bachelor's degree now, you can set yourself up for future success.
Boost your confidence
When you graduate with your diploma, you can do so with pride that you overcame challenges and became a stronger person in the process. Earning your bachelor's degree will prove to yourself that you are capable and determined, giving you a strong sense of personal satisfaction and enabling you to walk with new confidence in the academic, professional, and private spheres of your life.
Obtain new skills
Not only will earning a bachelor's degree teach you new knowledge, but it will also sharpen and strengthen your critical thinking skills, creativity, work ethic, problem-solving ability, written and verbal communication techniques, professional etiquette, and more. These are key skills that will help you greatly in both your career and personal life, and the process of earning an undergraduate degree can help you develop them.
Acquire greater job security
Obtaining a bachelor's degree can make you less likely to be laid off by an employer, even during an economic downturn. According to the U.S. Bureau of Labor Statistics, the unemployment rate for individuals whose highest form of education is a bachelor's degree is only 5.5%, compared to the 7.1% for those with only an associate degree and 9.0% for those with only a high school diploma. Earning a bachelor's degree can significantly improve your job security.
Pursue your passions
A bachelor's degree is your chance to dive deep into an area you care about through learning and practical application. Whether you love to solve problems, gain new perspectives, help people, or make discoveries, Mississippi State Online offers a wide variety of bachelor's programs to help you devote yourself to what you genuinely care about. Your bachelor's degree is an opportunity to pursue your passions in a whole new way.
Embrace the many opportunities a bachelor's degree from Mississippi State Online offers you. Apply now!