How to Create the Ideal Study Environment
Studying can seem like a tedious process, but MS State Online has a few tips to ease the task.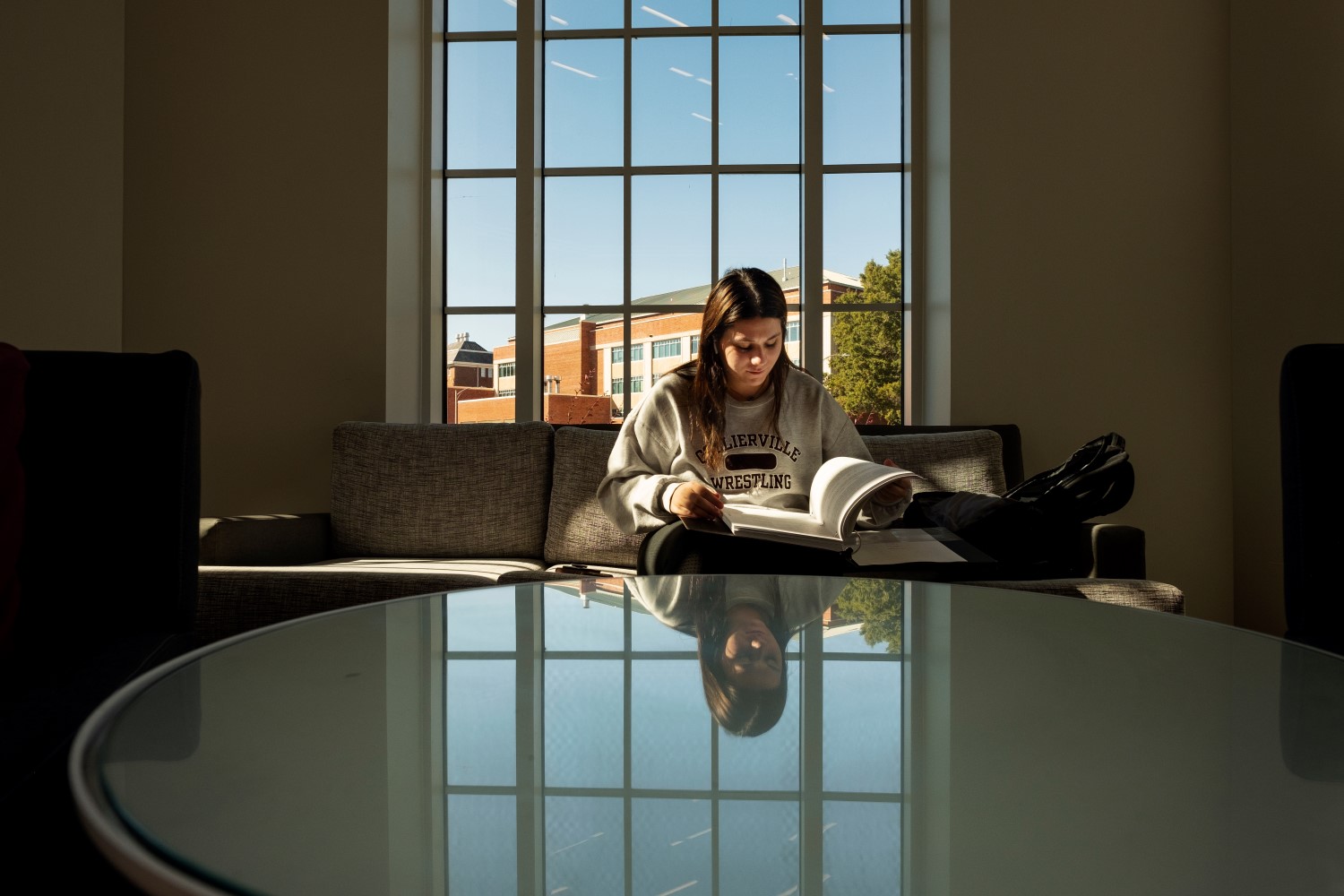 ---
Choose a Good Location
Location can make all the difference in a study space, so finding a comfortable, quiet location is crucial. Feel free to pick a space either inside or outside of your home. In-home options can be a home office, kitchen table, or a corner in the living room or bedroom. Locations outside of the home can include a library, coffee shop, bookstore, or somewhere outdoors. However, it is essential that the area limits distractions and offers privacy for you to focus and stay on task. Be sure to dedicate this area to your studies and not focus on anything outside of that realm.
Choosing a location with ample natural lighting or ambient light can be beneficial since it has been proven to increase your overall comfort and productivity. Studies have shown that natural light enhances brain activity, boosts mood, and improves attitude.
Make the Space Comfortable
Having a study space opens the opportunity to really make it your own. There are a variety of ways to do this, starting with choosing your desk or alternate work surface. There are many desk options to choose from, ranging from adjustable to wall-mounted and everything in between. Next, you will need a comfortable, supportive chair that you will be able to withstand sitting in for extended periods of time. Also, be sure to have essential items handy such as notebooks, writing utensils, and a charger for your electronic devices used for studying. There is room for personalization for these study space components, so do not hesitate to purchase each of these items in your favorite color or print. Lastly, keep the space clean and organized. Avoid having unnecessary objects in the area, as your workstation can quickly become cluttered and untidy, taking away from the space's initial purpose.
Plan for Success
A successful study session begins with a plan or outline of what you want to study and for how long. You are more likely to stay on track, know what you must accomplish next, and delay feelings of fatigue. Furthermore, do not forget to take breaks and be firm on start/stop times. Remove distractions to make the most of your time. Put the phone away and take a break from phone calls, text messages, and social media. Aside from your mobile device, working technology is important to being successful in your studies. Make sure that you are in an area with a strong, dependable internet connection.
The bottom line overall, being studious can be daunting and time-consuming, but choosing a suitable location, making the space your own, and planning for success can ease the process. Make the most of your time by knowing what your objective is for your allotted timeframe and sticking to it.