How do you Write a Statement of Purpose?
The Statement of Purpose is one of your first impressions on the selection committee. It is important to make sure it reflects who you are. Thinking about your purpose in life is something that should be well thought out, intentional, and genuine.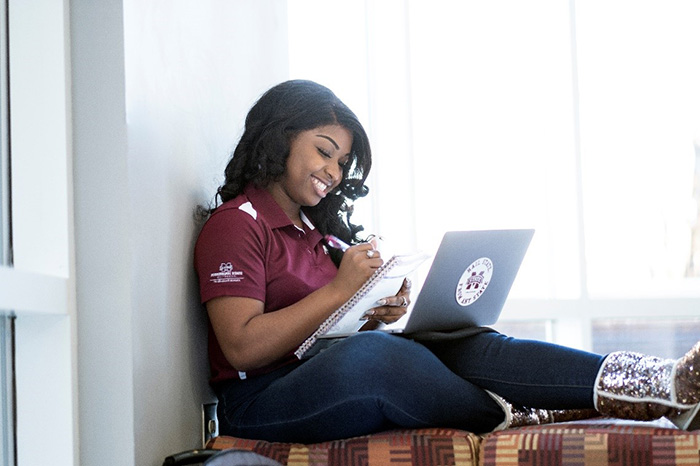 ---
---
Use this blog post from MSU Online to help you brainstorm and get started on writing your statement of purpose.
Step 1: Think about who you are
Writing about ourselves is one of the most challenging things to do. A good way to begin the process is to think about who you are and put that on paper.
Ask yourself the following:
What are your interests?
How will my unique professional and personal experiences add value to the program?
What motivates you to get up each day?
What matters to you—and why?
Take some time and answer each one of these questions. You can scribble down your answers, talk about them with a close friend or family member, or even think about them. Having a better understanding of who you are will be a great starting place in brainstorming for your statement of purpose.
Step 2: Establish your goals
Now that you have listed who you are, establish your goals. Think about the following questions to help you do so:
What are you goals for the next year, next five years, and next ten years?
What are your goals for this graduate program?
What are your goals in your personal life?
What are your goals in your career?
It has been shown that you are 42% more likely to reach a goal if you write it down. Write down these goals and put that piece of paper somewhere you can see it every day. Your goals and your why play a big part in your purpose.
Step 3: Examine how graduate school will help you reach your goals.
Look back at your goals and ask yourself, will this degree help me to reach my goals? Where do you see yourself after completing your degree program? Include your reasoning in your statement of purpose.
Step 4: Think about situations in your life that have shaped you.
Many of us have pivotal moments that have shaped our lives. What experience(s) have shaped you into who you are today? How did they change your perspective on life?
Step 5: Ask yourself- Why did you choose to apply to this specific university?
There are many universities out there but think about why you chose to apply to Mississippi State University. Why did you choose MSU? Why do you love MSU? What impact has MSU had on your life? What impact do you hope to have on MSU?
By thinking through these 5 areas, you have brainstormed a basic outline for your statement of purpose. Remember- the hardest part is getting started. Set a 20-minute timer on your phone and try to write as much as you can. Take a 10-minute break, then start the process over again. This will get your writing process going, and then before you know it- you will have a statement of purpose. Just remember to answer the prompt completely, be specific, seek feedback, and be unique in your responses. Also, be sure to get feedback from others and proofread often. You've got this!
If you still have writer's block, no worries at all. You can start on your graduate school application without having your statement of purpose finished. Visit the university's application hub to get started on your application today!