How to Organize Your Outlook Inbox as an Online Student
Are you ready for life as an online student? Apply now to Mississippi State Online to start your online journey!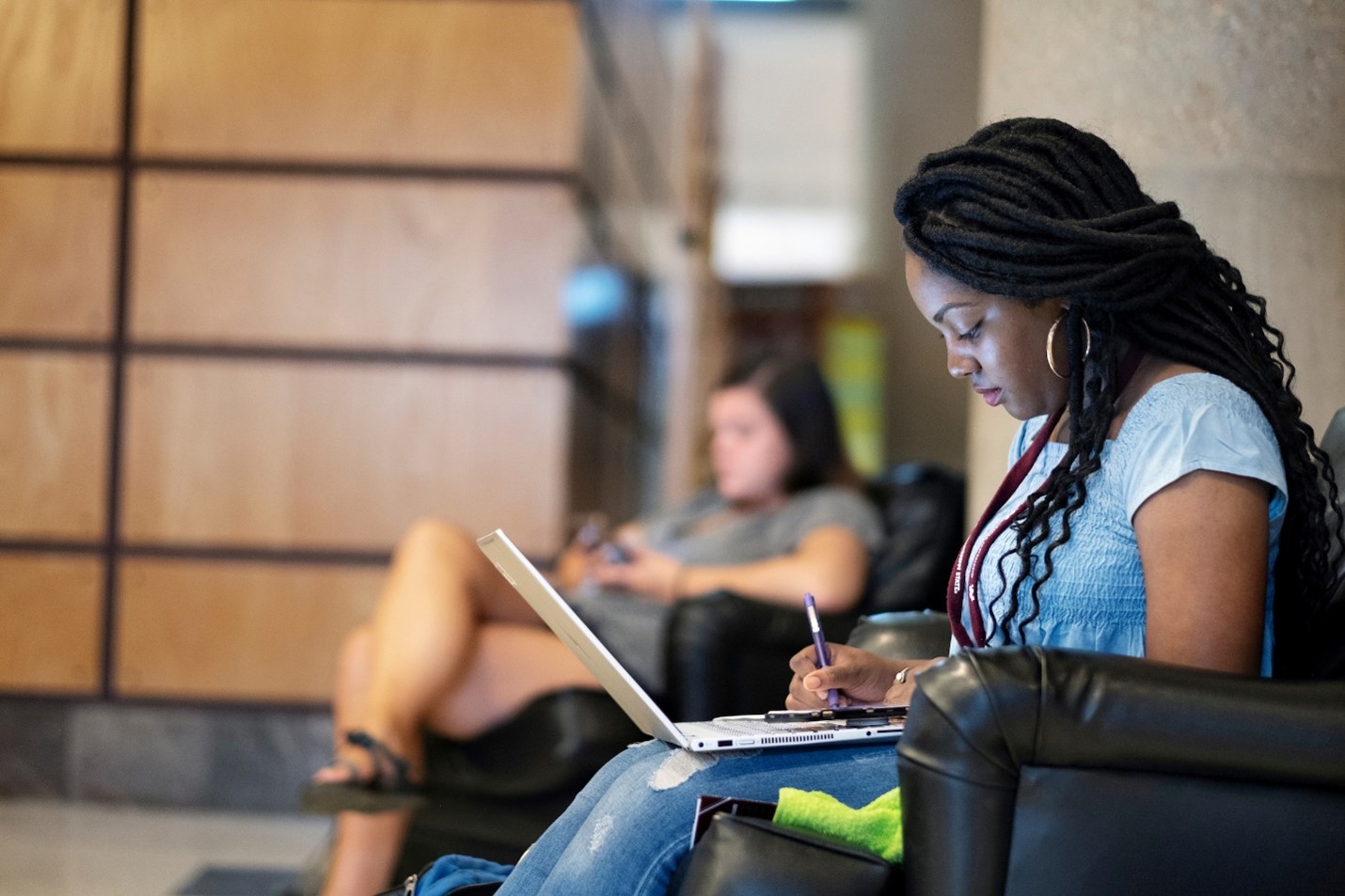 ---
For online students, email is often the primary way of communicating with professors and classmates. As a student at Mississippi State Online, you have automatic access to Microsoft Office programs, including Microsoft Outlook, to make this communication simple and easy. But with so many incoming emails, your inbox can quickly become overrun, and the most important emails can get lost. To avoid this and stay on top of all your incoming emails, use these tips to organize your Outlook inbox in the desktop app. If you are using Outlook on mobile or the web these tips might look a little different.
Unsubscribe from unwanted senders
The first step to organizing your email inbox is to clear out emails that you don't need. Subscription lists from brands, newsletters, and websites can add a lot of clutter to your inbox, so if you never read these email chains, consider simply unsubscribing. Open an email from a sender you don't wish to see anymore and click the unsubscribe link to stop receiving emails from that sender. If you know where the subscription email is coming from it is safe to click the unsubscribe link. If you do not know where the subscription is coming from you can mark the email as spam.




Delete or archive old emails
After unsubscribing from future communications, consider getting rid of old emails that take up space in your inbox.
If you no longer want an email, you can move it to your 'Deleted Items' folder by clicking the Delete button. If you accidentally delete an important email, don't worry! Recently deleted emails are still available for a short time after you delete them, so head to your 'Deleted Items' folder to recover them.
If you no longer need an email in your inbox but you're not ready to delete it, you can place it in your 'Archive' folder by clicking the Archive button. This will remove it from your inbox to clear space, but it will still be in your archives whenever you need it.




Create folders
Once you've cleared out unnecessary emails, it's time to start developing a way of organizing the important items left in your inbox. One of the best ways to do this is to create folders in Outlook.
To create a folder, navigate to the Folder tab in the taskbar. Then click New Folder, name your folder, and choose where you'd like to place it. Once you've made a folder, you can drag and drop emails from your primary inbox to its corresponding folder.
Experiment with creating and organizing folders to find which system works best for you; everyone has their preference for organization. One approach that online students might find helpful is to start by creating a folder for each online course you're currently enrolled in. You can then create additional folders as needed, such as a folder for advising, your program coordinator, or academic organizations.
Although folders are a helpful tool, be wary of creating too many. You don't want to make so many folders that finding an email becomes more complicated than it was in the first place. When each folder is clearly labeled and has a specific purpose, you'll know you're on the right track.




Categorize emails
Another easy way to sort emails is to use the Categorize feature in Outlook. Categorizing an email gives it a color and category name, and you can edit the names and colors to create a personalized system. Click Categorize > All Categories to edit the name of each category, and then click the Categorize button in the top ribbon to assign an email to a category.
One way to use categories to help organize your inbox is to sort them based on what's inside the email. For example, you might use categories like Assignments, Newsletters, Online Class Meeting Links, Textbook Access Codes, or Documents Shared with Me. These categories will help you easily identify the content of an email when scrolling through your inbox, and it will make it fast to locate important documents or notes.




Create rules
Once you've created a system of folders and categories to help organize your inbox, you can use Outlook to create rules that will automatically sort incoming emails for you. To make a rule, click Rules > Create Rule in the ribbon at the top of your Outlook screen. You can then specify what you want the rule to do.
For instance, you can create a rule that automatically places all emails from your professors in their corresponding class folders. Or you could choose for all emails containing attachments to be categorized as a specific color. Using rules will help you quickly sort incoming emails.




Flag important emails
If you have an email that you need to respond to or act upon, click the flag icon on that email to flag it for follow-up. That way, every time you log into Outlook, it's clear what your to-do list items are.




Check your email regularly
Now that your inbox is clear of clutter and neatly organized, you can make it stay that way! Making it a habit to check your email multiple times a day will help you stay on top of incoming items and to-do lists. With your neatly organized inbox, you have the tools to ace online communication and crush your goals.