How to Thrive in an Online Group Project
Teamwork skills are a valuable asset in a school, career setting, and life. Working in groups can allow you to collectively reach a goal and rely on one another's strengths. However, sometimes challenges arise with teamwork. This is typical because of a lack of effective communication or no established group expectations.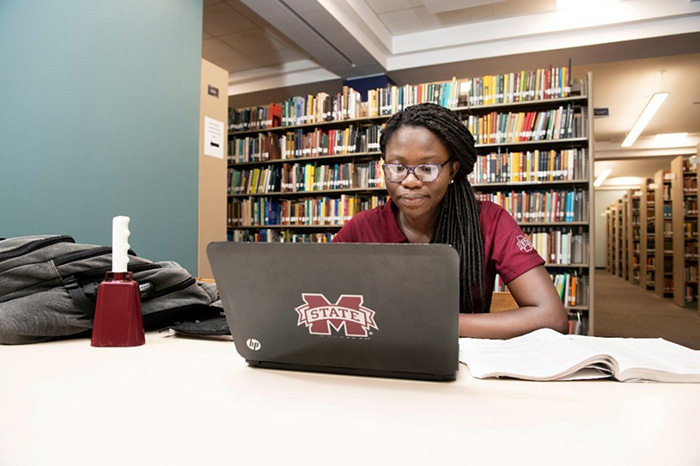 ---
---
Mississippi State University Online has some resources and tips to help you successfully work together in a group project specifically for your online classes.
Tips
Establish Expectations:
Everyone in your group needs to be on the same page about each other's expectations for the project. If you do not mind turning in your assignment 30 minutes before it is due, your other partner would like to have it done one day early- that could cause some tension in the group. Have an initial conversation with your team to help establish expectations to avoid any stress or conflict.
Communicate Effectively:
Be open, honest, and encouraging in your communication with your group members. Establishing professional and respectful communication from the start will be very beneficial if any problems arise in the future.
Create a plan:
Once you know due dates, create a plan on the most efficient and doable way to complete your project. Decide which tasks need to be completed together and what tasks can be delegated. Creating a good plan will ensure that you get your project done on time with less stress.
Schedule regular meeting times:
Scheduling regular meeting times can help establish a routine with your team members. Whether that meeting time is every day at 5:00 p.m. or once every other Monday evening- keeping a schedule will help to hold each other accountable for tasks on hand.
Don't wait until the last minute:
Waiting until the last minute to do team projects is not a good idea. It is vital to give everyone ample time to work on the project with everyone working together. Also, be sure not to put off tasks individually assigned to you within the group project.
Resources
Online Meetings:
Whether you use Zoom, WebEx, Google Meet, or Microsoft Teams- one of these platforms can be great for group meetings. You can talk with one another, see each other's facial expressions, and work together. These platforms also have a "share screen" option so you can all work on a project on one person's screen together. As an MSU Student you have access to many different software including Microsoft Teams and WebEx.
Group Chat:
Having a constant and reliable way of communicating with your group can be very beneficial. Text messages, emails, GroupMe, or Canvas are all ways that you could communicate with your group.
MSU Library:
The library at Mississippi State has great online resources where you can gain access to databases, books, scholarly articles, and journals. The library's website also includes a "Live Chat" feature which allows you to ask an MSU librarian any questions you might have. There are specific resources available to online students, and you can access them by visiting the MSU Library's Distance Learners Portal.
MSU Writing Center:
If you need help with writing assignments, the MSU Writing Center has online appointments available for students. Schedule an online appointment for a 30- or 60-minute consultation to answer your questions, give you advice, and help you develop a plan of action so you can continue working and revising even after the session.
By considering the tips and utilizing the resources outlined in this blog post, you will be on the path to success while working on your group projects for your online classes. MSU Online students are provided with many student resources. To learn more visit our Student Resources for Online Education.