Is Online Learning Right for Me?
Thinking about the following areas can help you decide if online education is right for you.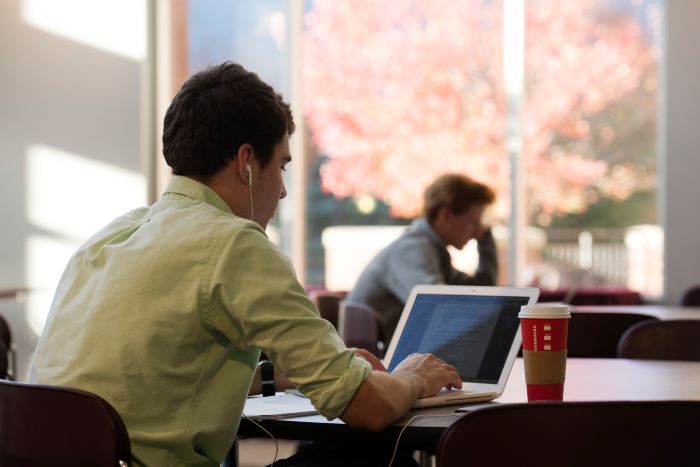 ---
Consider your goals
The first step in determining if online learning is right for you is to think about what you hope to achieve. Maybe you're interested in earning a degree to open more career opportunities, become more knowledgeable in your field, or finish a program you previously started.
Whatever your reasons may be, online learning benefits people who seek new opportunities through flexible means. An online degree can open many doors for your academic and professional career while offering you lots of flexibility in class structures and study times. If this sounds like a path that would suit you and your goals, then online education may be for you!
Online classes offer many advantages, and some students discover that they learn even better online than in a traditional setting. A successful online student usually has the following essential skills:
Self-discipline
Passion and self-motivation
Time management
Strong written communication skills
Willingness to ask for help
Basic technology skills
Online learning places a lot of responsibility on the student; the ability to motivate yourself, keep yourself on track, and manage your time well will help you along the way. If this sounds like you, online education may be a perfect fit.
Also note that while previous computer knowledge, such as how to complete and submit assignments virtually, will help with your online education, Mississippi State Online also has technical assistance available to help you with any issues that might occur.
Consider your tools
Earning a degree online also requires certain tools, including reliable internet connection, access to a dedicated computer, and an email address that you check regularly. This will enable you to attend class, complete assignments, and communicate with your professors and fellow students.
Another important tool you'll need as an online student is time to invest in your education. Though online learning offers a lot of flexibility, it is still rigorous. You will need to set aside time every week to attend class, complete assignments, and study. Make sure you have room in your schedule to devote to your online success.
Make your decision!
You can earn a valuable, reputable degree through flexible courses that suit your interests, needs, and priorities with online education. After carefully evaluating your goals, skills, and tools, you may find that online education IS right for you! Are you ready to start your journey at Mississippi State Online? Apply today to become a part of the Bulldog family! Still not sure about online education? Check out the eLearnReady assessment to learn more about online readiness.