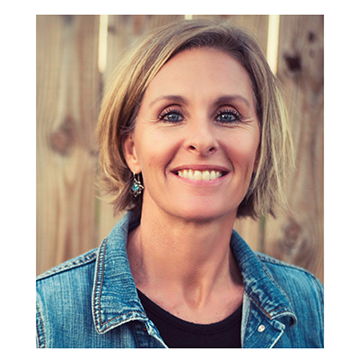 Ashley Weaver, 49, isn't new to Mississippi State. In fact, she first enrolled as a transfer student in the fall of 1992. In 1995, the fifth-year senior was burned out on her studies, about to get married and ready to head west for a new adventure.
With only two classes remaining to obtain her degree, Weaver set her sights on Colorado with the intent of taking those last two classes by correspondence. Those plans didn't pan out.
"No web classes – you got the textbook, answered questions, and 'snail-mailed' your work in. Can you even imagine?" Weaver joked.
Then, life happened. Weaver married in 1996 and children soon followed. She and her husband of 25 years, Clint, are parents to three daughters, ages 20, 17, and 15. Her oldest currently is a communication major at Mississippi State.
Weaver has moved all over the West to Colorado, Wyoming, Texas, Oregon, and now Nevada, living on ranches with her horse-trainer husband and family.
"We homeschool and live on a 400,000-acre ranch in northern Nevada. The nearest town – and where I grab my mail – is an hour and 20 minutes away with 40 miles of dirt road," Weaver said.
With her oldest child away at college, Weaver decided to apply to MS State and learn what she needed to finish her own degree. Finding out there was an online option was "a godsend," she said.
In 2021 she enrolled in the MS State Online degree program – a bachelor of arts in communication with a concentration in public relations.
"I want to finish what I started," Weaver said. "To check that off my list and know that I completed it. And maybe a small part is because my daughter is a junior at State and I don't want her to earn her degree before I earn mine!" Weaver said.
Beyond her tongue-in-cheek competition to finish her degree before her daughter, Weaver is ready to enjoy the sense of accomplishment and credibility that comes with finally receiving her diploma.
*Article originally appeared in the Spring 2022 College of Arts and Sciences Vision magazine. Weaver was awarded her degree following the Fall 2021 semester.
By JoLee Clark
Photo courtesy of Ashley Weaver