MS State Online undergraduate and graduate students who have completed at least 15 credit hours of online coursework at MSU with a 3.2 GPA or better will be invited to join the Omega Nu Lambda National Honor Society. Qualifying students will receive an invitation via email and must respond to the invitation by the deadline specified in the email in order to join.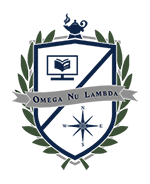 Joining this exclusive group of online students acknowledges your academic excellence and provides access to benefits such as networking opportunities and eligibility for Omega Nu Lambda scholarships.
For more information about Omega Nu Lambda at Mississippi State University, please contact Kali Dunlap.
Inaugural Inductees of Fall 2021
Shelby Abrams
Froilan Aquino
Persephone Renea Ashby
Cody Asher
Shelby Lynn Aulds
Kelsey S. Baker
Elizabeth Baldetti
Brian Barnes
Kristen Baucom
Earnest D. Bell
Katie Booth
Zaquery Booth
Charlie L. Boyd
Christopher E Brewer
Haley Brock
Bethany Leigh Buse
Whitley Caradine
Madison Elizabeth Case
Natalie Catania
Porsche Chambers
Jairzinho Chin
Tammy L. Chisholm
Krystal Sisney Clanton
Rachelle R. Clark
Paulette Clay
Amber Clincy
Timothy Edward Clouse
Jarymar Colon Diaz
Danielle Cottingham
James Cox
Lacey Diane Crabb
Jessica Lee Crallie
Amanda Brooke Bates Crawford
Diksha V. Dadlani
Lisa Darracott
Emily Denton
Kimberly Denton
Brittany Morgan
Elizabeth Douglas
Rory Dyck
Derek Gerard Edwards
Janiya L. Evans
Michelle L. Faulkner
Steven Andrew Fazio
Jarrod Foerster
John David Forde
Joyce K. Fountaine
Andrew Lee Fox
Heather Gathright
Victoria Gibson
Margaretta K. Gladney
Sarah M. Gordon
Allison R. Grazulis
Marissa Hackler
Sade' Milan Hales
John Wayne Hamilton
Monica M. Hannigan
Tyler Hannis
Kimberly D. Hargrow
Alex J. Harrell
William C. Harrold
Tanner Blake Hathcock
Whitney Heleine
Kylie Henry
Michelle Hernandez
Miranda Briscoe Herring
Scott Kelly Herrington
Yvette L. Hillman
Laken Hodges
Lexi Holtz
Hannah Howell
Marcellus Hudgins
Tabitha N. Ivy
Sarah A. Jackson
Diannia Johnson
Melissa Johnson
Beunka Johnson
Parker Britt Jones
Elizabeth Ann Kelly
Jamie Ketts
Aleric Arnold King
Anfernee King
Brian Thomas Klipstein
Margaret Koenig
David Lambert
Barbara Mauer Lee
Jennifer C. Lemoine
Mrs. Nikki Leonard
Byron M. Lewis
Makenna Lindley
Amy Patrick Luton
Lindsay Murphy Maloan
Rebecca Mataya
Julia Mayfield
Matthew McNeill
Elizabeth Medlin
Gail W. Miller
Allison Andrianna' Mister
Ana Moore
Melinda Renee Morgan
Buffy Murphy
James S. Murphy, II
Christopher James Nabholz
Kristen B. Nichols
Tia Offner
Felicia Marie Orr
Lisa Michelle Parenteau
Erin Noble Patrick
Robin Clark Pigg
Pandora R. Prater
Sha'Tavia Presley
Larry Dale Primeaux, II
William Quintero Restrepo
Melanie C. Reed
Jennifer Rice
Rusty Richards
Reily J. Rivera
Jaymi Lynn Rucka
Natajah Russell
Andrew Sciacchitano
Danielle Scott
Sophia J. Seltzer-Hill
Aliyah Shavers
Asia Sherrod
Phylicia Hill
Meg Skowronek Barbieri
Frederick Skrobot, III
Amy Smith
Brandi R. Smith
Kathi Michelle Smith
Tyler Smith
Sarah Snyder
Jennifer R. Sonnier
Devery Stallings
Loretta Steede
Sheena Stewart
Victoria Keilani Stonesifer
Ansley Tapscott
Shawanda S. Taylor
Stephanie D. Thomas
Yvette Thomas
Cassandra M. Thornton
Lucianna Truong
Raquel Valentine
Tameschia Lashay Vance
Jenn Dupre
Sharonda Waddell
Katrina L. Washington
Penehuro Williams
Luke Wilson
Michael M. Yeosock
Barbara Young
Deirdre R. Young
Funishia K. Young
Omer Zeyrek PhD
 

"I am so proud of these students and all that they have accomplished...They have been balancing their coursework with so much else — work and family — and doing so during a global pandemic. That takes remarkable strength, patience, and courage, and I applaud their commitment to academic excellence and to fulfilling all of their other responsibilities."