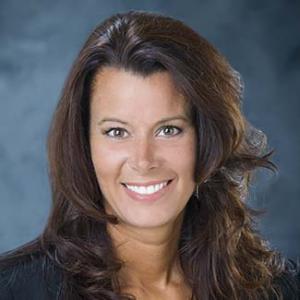 A future in higher education did not always top the list of career options for Dr. Kari Reeves. With a career in the engineering industry looming after receiving her master's degree, Reeves decided to stay at the university where she could pursue research opportunities.
"I could go into industry and solve the same problem over and over again or I could go into education where I could do research and solve a new problem every 3-4 years and then pass on that knowledge to others," Reeves said.
Reeves is an Industrial and Systems Engineer who specializes in human factors, ergonomics, and safety. The daughter of a beautician and auto body mechanic, Reeves studies occupational ergonomics focusing on musculoskeletal disorder prevention and control. She says watching her parents' careers take a toll on their bodies made her want to find ways to help others through ergonomics.
As one of six children, Reeves always knew she would have to find a way to pay for her education. She did that through athletics and academics. Reeves was a student athlete at Southwest Mississippi Community College on both the tennis and basketball teams before coming to Mississippi State University to pursue her bachelor's degree.
Reeves received her PhD, MS, and BS degrees in Industrial Engineering from Mississippi State University in 2000, 1998, and 1995 respectively. She joined the Industrial and Systems Engineering Faculty in June 2006. Prior to joining MSU, Dr. Reeves was an assistant professor in the Grado Department of Industrial and Systems Engineering at Virginia Tech. Though her teaching responsibilities are minimal due to her role as Associated Dean, she does teach the Master of Engineering capstone course. Her very first online class as an educator at MSU was in 2007.
Reeves, considered a champion of online education, believes there should be no difference between learning online versus in the classroom with delivery of very complicated content that builds upon itself. One of the greatest benefits Reeves sees in online education is the flexibility.  She routinely sees full-time engineers, limited by time and the number of classes they can take due to other life demands, commit to advancing their career through MSU's online engineering programs.
Reeves estimates that 99.9 percent of upper level and graduate engineering classes have team projects as requirements, and the best projects are those with on-campus students paired with online students. Overall, the biggest difference she sees between the two is the way they approach their projects. Traditional students are very innovative and forward thinking while her online students bring their real-world practicality to problem solving.  Combining these approaches results in really interesting but feasible solutions to problems.
As for the future of online engineering courses, Reeves says, "Engineering doesn't follow the rules. We are looking for ways to get hands on experience through a virtual environment without residency requirements for our online students." To learn more about the online graduate programs MSU offers in Engineering, visit the Bagley College of Engineering's Online Education Hub.
---