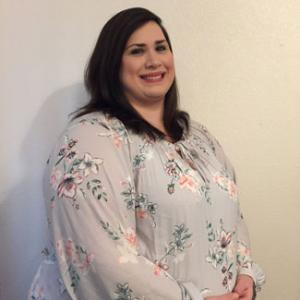 Erica McRae, a Mississippian living in Las Vegas, always wanted to be a Mississippi State bulldog with a degree in education. That goal became harder to pursue when her husband joined the U.S. Air Force in 2013.
When one member of a family serves in the military, the entire family serves. Nothing demonstrates this more than the commitment to remain ready to quickly relocate to stations around the world.
Four years ago, the assignment came for the McRae family to leave Biloxi, MS and report to Nellis Air Force Base in Nevada, dimming McRae's ambition of becoming an educator and an MSU graduate. Then she discovered MSU's online Bachelor of Science in Elementary Education with a concentration in Middle School.
"When my husband told me we were moving to Las Vegas I thought my dream had been crushed," explained McRae. "But, distance education enabled me to pursue my dream career at my dream university – to do something that makes me so happy and proud.
Returning to school, McRae set about keeping a sharp eye on family finances, researching opportunities for financial assistance and discovering the Distance Makes a Difference Scholarship Fund. Spring semester 2018, she became the recipient of one of three $1000 scholarships awarded by the Center for Distance Education.
"I truly appreciate receiving this scholarship and see it as an investment in me by MSU alumni and friends," McRae said. "I will do everything I can to prove I am worthy of this investment as I complete my degree, begin my life as a teacher and continue as an ambassador for Mississippi State.
For more about the online Bachelor of Science in Elementary Education, visit online.msstate.edu/elem/
---