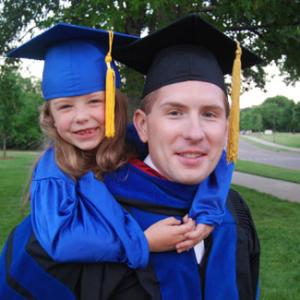 Camp grew up in Bruce, MS, where he was an active member of the Calhoun County 4-H program and Future Farmers of America. Camp says the programs fostered his interest in local government and politics. Camp's education and career path have continued along that path.
Camp earned both his bachelor's degree in Agriculture Information Science and Education and a Master's in Public Policy Administration at Mississippi State.
Camp has worked with Mississippi State Extension for the last six years. While there, Camp and his colleagues developed The KEYS to Community program to help young people understand how their county government operates, what their county government is trying to accomplish, how actions of government affect their everyday life, and their personal responsibility to local government.
"County and city officials have the greatest impact on the citizens of Mississippi because their work directly impacts the citizens in their community," Camp said.
Camp recently completed his PhD in Community College Leadership through Mississippi State University Online.
"I chose the PhD in Community College Leadership online program at MSU because I was raising a small child and working full time. The online program allowed me greater flexibility to create a work-life balance that worked for my family," Camp said.
Camp appreciated the way classes in the program focus on workforce development and adult education which are applicable in his position with Mississippi State Extension.
One of his biggest takeaways of the program is the connection community colleges have to local communities.  "Community Colleges in Mississippi are a vital resource in providing access to Mississippi residents for educational and workforce development," Camp said.
In addition to his Extension responsibilities, Camp has been selected to serve on various committees that support mass appraisal education. He is active with the International Association of Assessing Officers (IAAO) the global leader and preeminent source of standards, professional development and research in property appraisal, assessment administration and property tax policy where he serves on the Education Committee.
Outside of work, Camp enjoys camping, water skiing and travel. Camp is married to Kristy Mayo Camp and together they have one daughter, six-year-old, Molly.
---