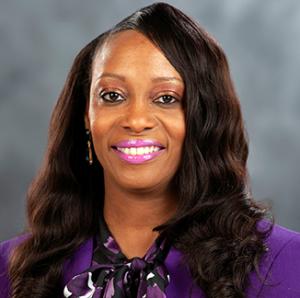 The idea of changing careers can be exciting and overwhelming. When life altering transformations like that happen it helps to have some guidance in your transition. Experts like Katrina Miller, the coordinator for the online alternate route Master of Arts in Teaching (MATS) program at Mississippi State University Online, can relate because she has experienced what it is like to change career fields.
Before Miller became the coordinator for the online MATS program she worked as a head bank teller and bookkeeper, but she always had a desire deep down to teach. She did not know she could go back to school to receive a teaching license until someone told her how easy it was to complete.
"I started hearing people say, 'You know you can go back to school; you can actually get your teaching license and you can become a teacher,'" she said. "So, I inquired about it a little more in depth and found out that all I needed to do was take the teachers' exams and enroll in the alternate route program."
Miller feels like she can relate to her students because she was a product of the alternate route program.
"I can actually relate to my students when they're changing career fields and changing their profession. I give them examples from my experience when I went through the program," she said. "A lot of my students feel like the program is going to take too long, but I can give them that assurance that once that one semester is over, they will have their teaching license."
She was hired at Mississippi State University as a mentor for new teachers in the classroom through the Learning Educating Assistance Partnership Program, a federal program that provides need-based grants to academically qualified students.
"I would go to classrooms and observe new teachers. If they needed coaching or mentoring, I would assist them with that in the classroom and take them resources, supplies or whatever they needed to help them in the classroom," she said.
Miller sees many nurses, dental hygienists and other medical professionals who are looking to make the transition to the classroom.
"Sometimes when prospective students call me, they are in shock when I tell them the requirements or that they have the hours to enroll in the program. They can't believe that is all they have to do," she said.
Miller says one of the best things about the 36-hour program is that it is entirely online. The program is designed for those who have earned a bachelor's degree in a different area of study other than education and are seeking an initial teaching license in secondary education.
"No matter where I am, I can assist students with them being online and that is the convenience of this program because most of my students work," she said. "They can email me on the weekend with any questions they have. Generally, the students already have another profession, and online gives them the flexibility to earn a teaching license or a degree while working a full-time job."
Celebrating milestones with students is memorable but graduation is the most rewarding time for Miller. Hearing her students say, "I can't believe I have my master's degree."
After they receive their degree students sometimes ask Miller about what they should do next.
"I always encourage them to keeping moving up whether that is enrolling into a PhD program, an education specialist program, or an education leadership program that leads to administration," she said. "Just because they have their teaching license doesn't mean that is the end of the road, there is always room to advance their degree and profession."
Visit the MATS homepage for more information on MSU Online's MATS program
---