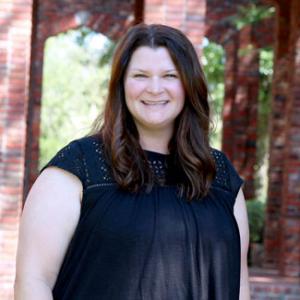 Kelli Anthony is a mom of two and a wife. If there is anyone who knows the importance of flexibility and convenience, it's her. Anthony juggles home life and being a full-time online communication instructor at Mississippi State University.
Anthony's favorite thing about teaching online is being able to provide a service to students who would not be able to attend Mississippi State otherwise. She strives to convey the importance of communication in everyday life by teaching proper tone in email and how to show respect in various forms of communication. She has taught these valuable skills to many students in her 15 years at MSU.
Outside of teaching, Anthony enjoys reading, playing tennis and traveling. When asked what her favorite destination has been so far, she said, "Visiting Colorado in the summers with her family."
Anthony is also passionate about helping others. Her family has sponsored two children through an organization near and dear to her heart called Let's Do Something Now. It helps women find a means of income to support their families. The organization was created by a close friend and is located in Rwanda. Currently, Anthony serves on the board of the organization.
Anthony hopes her students leave her courses with a better understanding of the role communication plays in our everyday lives.
---