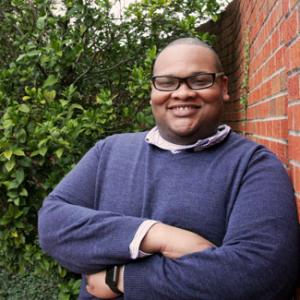 Serving as a student ambassador while attending community college set Mark Jimerson, 27, on a career path in higher education. "It really helped shape me for the field of higher ed," Jimerson said.
"Being an ambassador really played to my personality," Jimerson said. "I was able to work all official college events, assist with recruitment efforts, and give campus tours, among other things."
Jimerson, a program coordinator for the Center for Distance Education at Mississippi State University since 2016, acts as a liaison between distance education students and the College of Business.
After completing his associate degree at Hinds Community College, Jimerson went on to complete a bachelor's degree in Childcare and Family Education from Jackson State University. While attending Jackson State, Mark continued working at Hinds Community College and was later promoted to serve as their Recruiter and Scholarship Specialist before coming to Mississippi State.
Jimerson is passionate about student access and affordability and plans to do research on this topic while completing his doctorate in Instructional Systems and Workforce Development at Mississippi State University. For Jimerson, a PhD has always been a personal goal. "Statistics show that first generation students won't even get out of high school. I know the theories behind student access, but I want to explore the gaps. There is a point where policies are outdated and need to be reevaluated and I want to be able to research additional gaps."
This passion is one of the things that drew Jimerson to MSU, "Distance education allows students to pursue a degree no matter where they are. In addition, MSU helps with affordability because we do not charge out-of-state tuition for our distance education degree programs," Jimerson said.
Jimerson completed a Master's degree from the University of Mississippi in Higher Education Administration in 2017. In his spare time, Jimerson enjoys traveling with family and friends, exploring new cities, and loves adventurous travel, including cruises to Cozumel and Progresso. Jimerson also enjoys reading when time allows, his favorite genre is autobiographies.
---