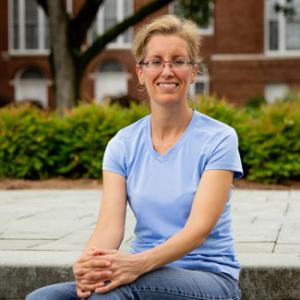 Life-long learner and mother of three, Steffany Perkins took advantage of the tuition remission benefit provided by her employer to earn her master's degree. Perkins works as a Quality Assurance Analyst with Anheuser-Busch in Jacksonville, FL where she and a team pull test samples of its products throughout the entire production process, testing everything from alcohol content to carbs to beer spoilers.
While she already holds a certificate in teaching, Perkins chose to earn her master's in General Biology online at Mississippi State because of two reasons: it was the only science degree with a science focus for teachers and she wanted more opportunities to obtain a teaching position. She is nearing retirement and wants to be prepared for whatever comes next, hoping to secure a teaching career with a focus on adult learners in a nontraditional classroom.
"For me, it was challenging because I have been out of school for a while, and I am not currently teaching biology classes. I was not up-to-date on a lot of the biological terms," Perkins said about the program. She found the student-led Facebook group to be a great tool for collaborating with her peers outside of the nontraditional classroom and an easy way to study together.
The online Master of Science in General Biology degree program is completely online with the exception of a ten day capstone course, which students come to the MSU campus and take their comprehensive exam, experience labs with faculty, and collaborate with peers face to face for the first time. "The ten day capstone course is pretty intense with time. The days are jammed packed with lab and field experiences, tying together all of the principles we have learned over the course of the program. We also get to collaborate with our peers and finally meet everyone in person, which is nice," said Perkins.
During Perkins search for degree programs, she found the cost of attending MSU online was lower than in-state tuition anywhere in Florida. Perkins encourages others seeking a cost effective program with a strong science foundation to consider the master's in biology degree online from MSU
---