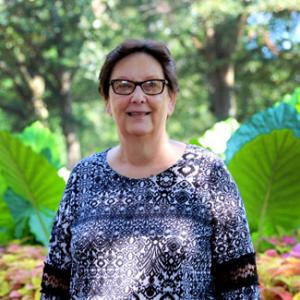 On the frontlines of the online alternate route programs, Susan Steward prescreens each student, evaluates transcripts, advises students, assists students with licensing, and helps prepares students for jobs in education. With twelve years in distance education, Susan's favorite pride-point is holding her current position. "The years of experience I have in education have helped me to better assist the students in all aspects of their educational and career journey, and it shows through the growth of the program," Steward said.
Susan had been a teacher for more than twenty years before moving to Starkville.  She can remember working with three other colleagues who had earned their education degrees by alternate route programs.  "I remember being really impressed with their aptitude for teaching coming from different educational backgrounds," she said. When this position with the Master of Arts in Teaching alternate route programs opened at MSU, she knew it was truly a great fit!
An interesting fact about Susan is she has degrees from two different colleges sign by the same person. Dr. James McComas was the president at Mississippi State University when she graduated with her bachelor's degree, and he was the president at Virginia Tech when Susan graduated with her master's degree.
Susan strives to be the first person to respond to questions about the online programs, hoping to make great first impressions and at the same time, welcoming new students with open arms.
---